Material: Zirconium
Zirconium is almost as hard as copper but lighter than steel. The metal is highly corrosion resistant to many chemicals. Molds for casting other metals are often made of zirconium. Also, this metal can be found in jewelry and many other applications. At Salomon's Metalen you can order zirconium plate, foil, rod and wires.
Working zirconium
Save yourself time and effort by leaving the work on zirconium to Salomon's Metalen. Our experts will tell you all about the possibilities. Anyone who chooses Salomon's Metalen gets best quality and over forty years of experience. To experience how it feels when the customer is king, you can reach us at tel. +31 (0)50 - 542 12 00.
Salomon's Metalen has this material available in the following versions: Foil Foil specials Plate Rod Wire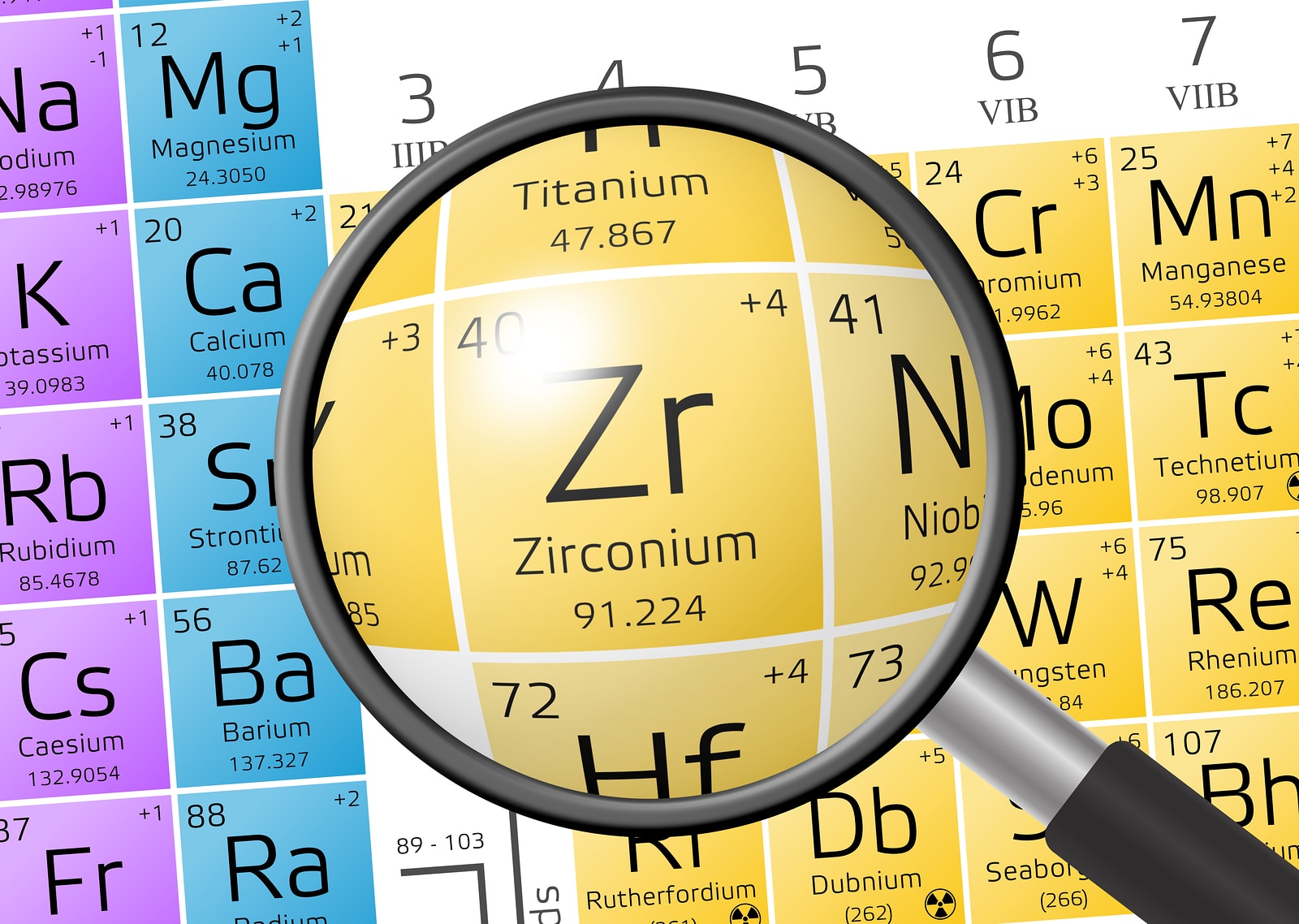 That's why you choose Salomon's Metalen
We provide customers with expert advice via our Stock Manual, but also by personal contact. Thanks to our internal training programme, our sales people have a detailed knowledge of our products and services.
Zirconium
We use the ISO 9001 quality control system to enable us to guarantee the quality of our products

Downloaden