Material: Tantalum
Tantalum is a transition metal with a high melting point. It is also tough and hard, but pliable and easy to work. These properties make tantalum a common building material for electronics. It's also widely used in the aerospace industry. Salomon's Metalen supplies as tantalum plates, foil, rod and wires.
Suppliers of tantalum
Salomon's Metalen is more than just a supplier. You can let us perform various operations on tantalum. Contact our engineers to discuss the possibilities. You can reach Salomon's Metalen at tel. +31 (0)50 - 542 12 00.
Salomon's Metalen has this material available in the following versions: Foil Foil specials Plate Rod Wire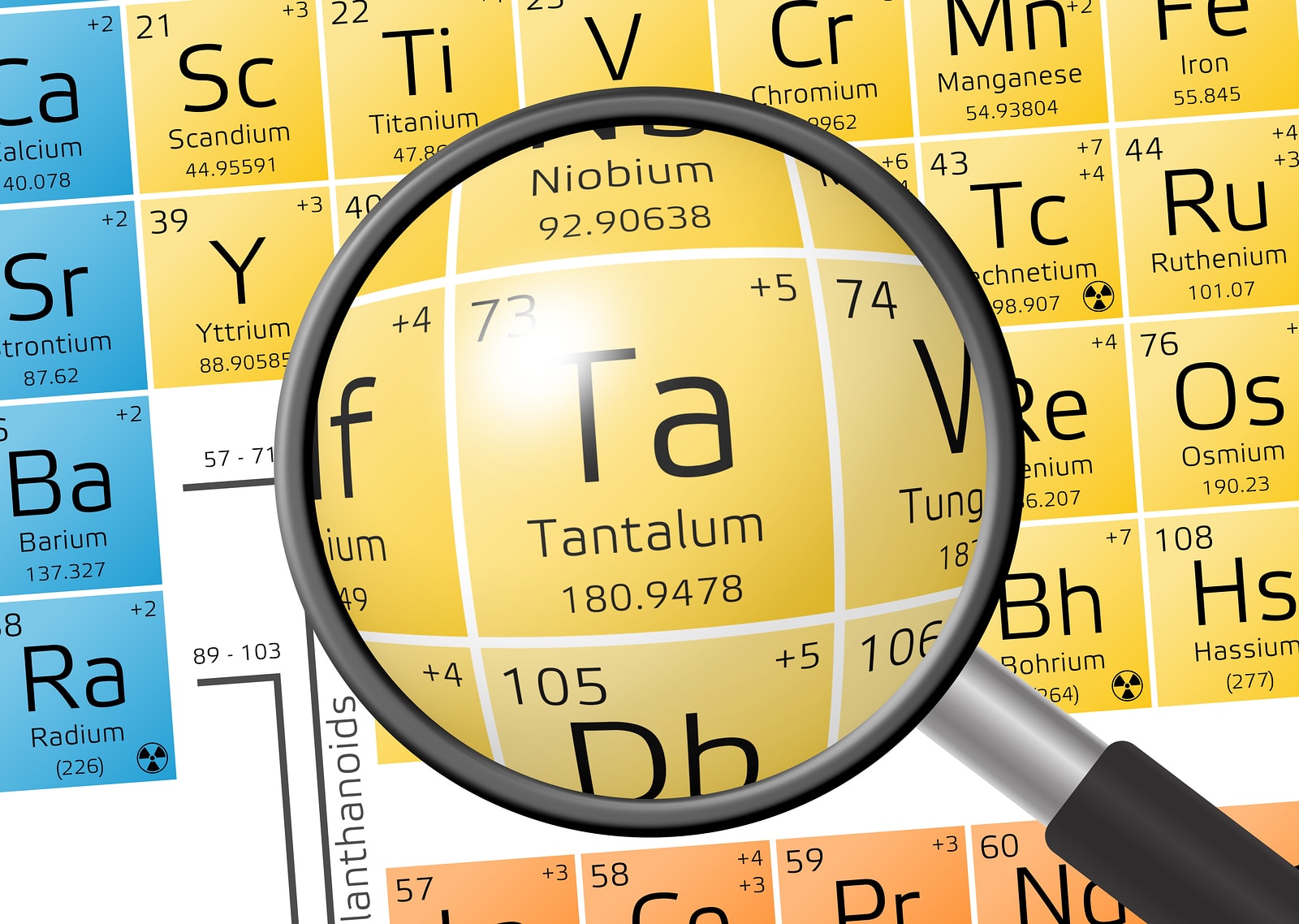 That's why you choose Salomon's Metalen
We provide customers with expert advice via our Stock Manual, but also by personal contact. Thanks to our internal training programme, our sales people have a detailed knowledge of our products and services.
Tantalum
We use the ISO 9001 quality control system to enable us to guarantee the quality of our products

Downloaden